Teaching and Learning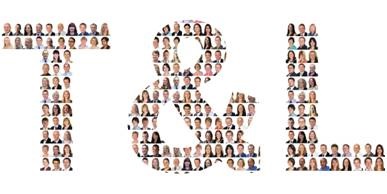 Learning is at the heart of all work undertaken at Hadleigh High School. We believe that every student is uniquely gifted and should be valued accordingly. Our purpose is to create a learning environment which fosters motivation and allows all students to flourish. Our aim is not to simply teach knowledge but to empower our students by teaching them how to learn.
We are striving to meet this commitment by:
Encouraging colleagues to constantly improve their knowledge and understanding of the skills that enable teaching and learning to be effective.
Having an open door policy in our classrooms to create a culture of sharing good practice and reflecting on ways to improve
Taking risks by applying what we learn from research, training or peers to enable fresh teaching methods
Contributing to, and engaging with, training programmes and continuing professional development
Recognising hard work and celebrating innovative practice
Setting ourselves SMART targets in our Performance Management procedures
Providing access to high quality training including Masters programmes and coaching.
Professional Development
At Hadleigh High School we are committed to the recruitment and retention of the best teachers and our professional development provision ensures individuals feel valued at every stage of their career. Our comprehensive in school CPD programme is centred around the 'WalkThru' books. For more information, please click on the link below:
Initial Teacher Training
At Hadleigh High School, we are committed to helping train the next generation of teachers. Each year, we mentor trainees during their journey to become education professionals. We are justifiably proud of the provision we deliver. During a placement at Hadleigh High School, trainees undergo an induction where they meet the headteacher, have training sessions led by all members of SLT on their specialist areas, and are guided on the professional standards they are expected to follow.
In addition to receiving expert mentoring in their subject areas, trainees also have after school training linked to ITT standards on topics such as voice projection, teaching special educational needs and pastoral care, delivered by expert teachers from the school.
Newly Qualified Teachers
Newly qualified teachers experience a comprehensive induction, monitoring and support programme when they join Hadleigh High School. In their first few days, they meet the subject team they will be working with and are made aware of the daily procedures.
Each NQT is assigned a mentor and a tutor within their subject area. They meet as a group every two weeks throughout the year and attend Monday night training sessions with a variety of school staff. This provides them with an insight into how the school operates.
Stuart Pryke and Tracey Sibley are responsible for the NQTs and meet them regularly to help with the evaluation of their teaching and to offer advice on how to evidence the Teaching Standards. This results in a portfolio which the NQTs make available to the awarding body.
Research and Development
Teaching and Learning has become a significant part of our continued professional development programme which has at its core the desire to improve teaching and learning outcomes for all students.
We believe, and our work has shown, that securing success for every child is best achieved through professionals working together on real issues of teaching and learning that matter and ultimately make a difference to the students they teach. Through meaningful, focused and sustained collaboration and enquiry, professionals can learn from each other, generate new knowledge and change practice in the classroom, where it matters most.
The most powerful form of professional learning we have is where teachers work together, share ideas about practice and challenge each other to push the boundaries of their thinking. This is not about best practice but rather effective practice.
Teaching and Learning Bulletins